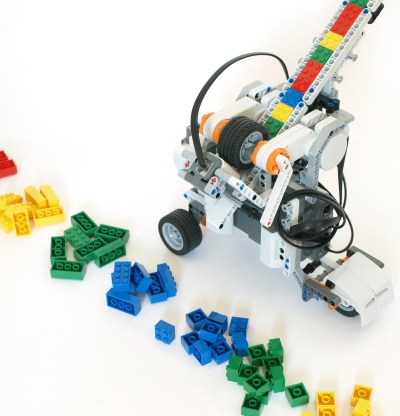 This brick sorter sorts LEGO bricks by 4 colors and 2 sizes (it's hybrid for having two functions). This robot is featured in Chapter 14 of the Discovery Book.
Other brick sorters in this series:
Every time I created a new brick sorter, I tried to tackle a new design challenge. This improvement would make the robot more functional, more reliable, or both. Follow the links below, and read the pages in order to learn about my findings in the design process.

Video
Building and Programming this Robot
Instructions for building and programming this robot are included in The LEGO MINDSTORMS NXT 2.0 Discovery Book. It can be built with just the pieces in the NXT 2.0 kit.