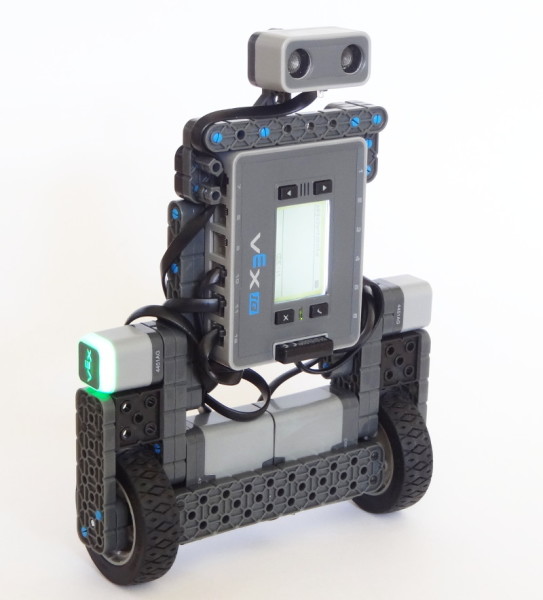 The VEX IQ robotics kit comes with several cool sensors, including a gyroscope. Perhaps not surprisingly, I wondered if it could be used to create a self balancing robot. And it can!
I've provided the program and building instructions below so you can build your own balancing robot. You can build it with the basic kit (either the starter kit with sensors or the Super Kit), and you'll need RobotC for VEX to run the program.
Video
Program
You can download the RobotC program here. Instructions to run the code are included. If you have any problems running the code, please ask your questions by creating a new "issue" on this page.
Building Instructions
Follow the steps below to build the robot. Click the pictures to enlarge.