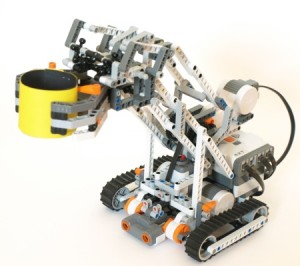 This autonomous robot finds, grabs and lifts objects, and it is featured in Chapter 13 of the Discovery Book. The robot is heavily popular among MINDSTORMS builders. It is especially used frequently in robotics competitions because of its versatile grabber design.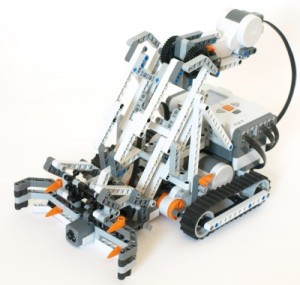 Building and Programming this Robot
Instructions for building and programming this robot are included in The LEGO MINDSTORMS NXT 2.0 Discovery Book. It can be built with just the pieces in the NXT 2.0 kit.