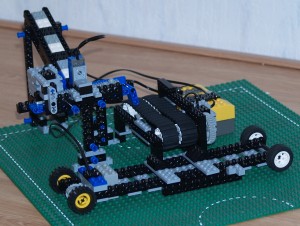 A robot that sorts LEGO bricks is possibly one of the most popular MINDSTORMS projects. They're interesting to build and to watch when they're sorting bricks! This is the first working brick sorter that I designed, and it was inspired by " brick sorter 3" by fellow brick sorter builder Philo. This robot was designed in July 2006.
Other brick sorters in this series:
Every time I created a new brick sorter, I tried to tackle a new design challenge. This improvement would make the robot more functional, more reliable, or both. Follow the links below, and read the pages in order to learn about my findings in the design process.