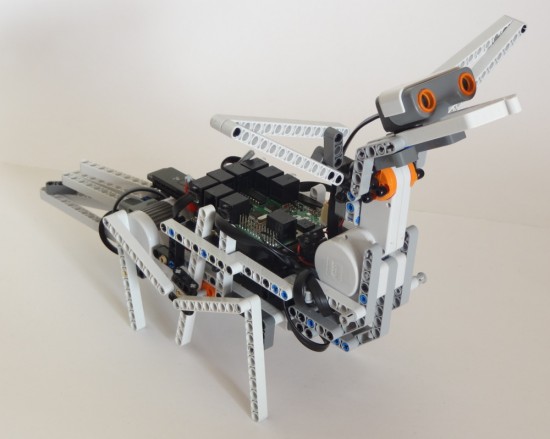 Remember the BrickPi Kickstarter campaign? It's a shield from Dexter Industries that turns your Raspberry Pi into a LEGO compatible robot controller. The reward for my pledge came in a few weeks ago, and I've put it to use in one of my NXT robots: Manty.
Obviously, this robot works fine with the NXT, but now it can do everything that a Raspberry Pi can do. (Dexter Industries says they've developed the BrickPi for the classroom, but obviously they just wanted to build a six-legged walking xmbc media center which cleans the house and grabs drinks from the fridge on command).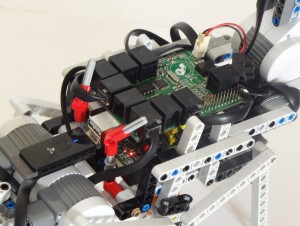 Video
Check out this video to see the robot in action. I've set up a C/C++ cross compiler within Eclipse to write programs for the Raspberry Pi/Brickpi from my desktop. (See Hertaville's blog for details on how to set this up.)
You can download the source code for this robot here. If you're new to the Raspberry Pi or the BrickPi, you'll probably want to try the examples provided by Dexter Industries first.
Building Instructions
You can build this robot using the elements in a single NXT 2.0 kit. Click the picture below to go to the instructions. (Just skip the step where you add the NXT brick, or remove it afterwards.)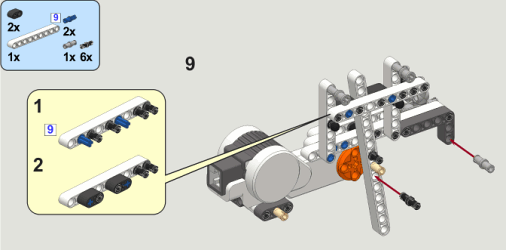 When you're ready, make the following modifications: