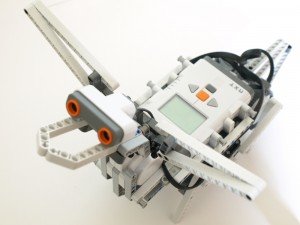 This shy little robot is a 6 legged Mantis that walks around and shows emotions. It's one of the official LEGO MINDSTORMS NXT 2.0 Bonus models and it appears on the NXT 2.0 package. This page will show you how to build and program your own Manty.
Requirements:
Building: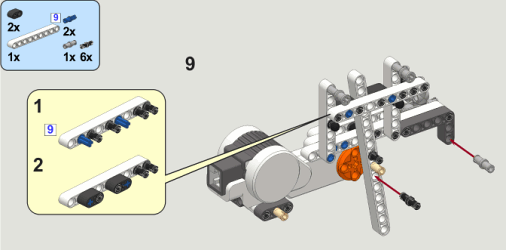 Important: While building, pay special attention to the motor position and the orientation of the cams (those pieces that will push the touch sensor). You should build the robot exactly as indicated in the instructions, or the robot may not walk well.
Programming:
Click to download the NXT-G Program for Manty. Download and run! If the robot has problems walking straight, check the note above.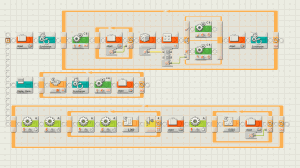 More pictures:

Video: