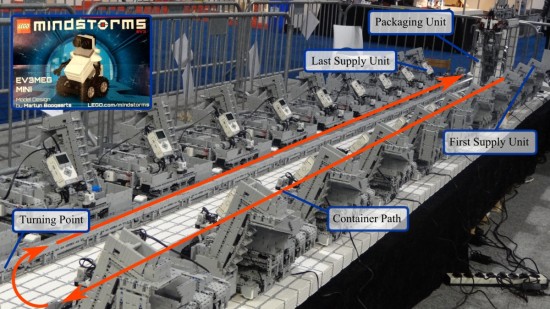 Here's a video of the LEGO MINDSTORMS EV3 Packaging Line I posted about earlier. The machine collects elements for a small LEGO set called EV3MEG MINI and packs them in plastic bags, along with building instructions. The LEGO set is a scale model of the official EV3MEG bonus model.
Quite an impressive machine!
The machine is designed by Eric Steenstra, Martijn Boogaarts and Gerrit Bronsveld. They designed this huge automated warehouse a few years ago, so who knows what they'll make next year!