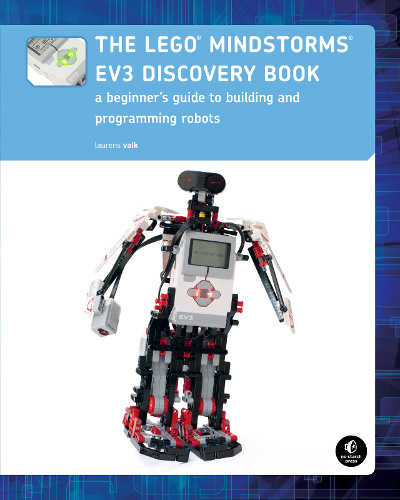 A lot of you have been asking about my new book and rumors were spreading fast, but now it's official! I'm working on a new book about EV3! It's got everything you loved about the NXT 2.0 Discovery Book, and more. It comes with instructions for 7 completely new EV3 robots, complete hands-on coverage of the EV3 software, and over 100 building and programming challenges.
Best of all, the book will be in full color to make building and programming much easier!
I started working on this book more than a year ago, and it's been a lot of fun creating new robots and writing about the EV3. Because we decided to print this book in full color, it's going to take a while before it's out (June 2014), but it will be worth the wait. You can pre-order the book from the publisher (Use coupon code DISCOVER to get 30% off!). Amazon is taking pre-orders as well. You'll get more updates along the way, so stay tuned.
Here's a short description:
The LEGO MINDSTORMS EV3 Discovery Book is a complete beginner's guide to the EV3 kit from bestselling author and robotics expert Laurens Valk. This full color book teaches you fundamental programming and robotics skills as you build and program powerful robots that move, monitor sensors, and respond to their environments. You will build seven increasingly sophisticated robots like the BRICK SORT3R (a robot that sorts bricks by color and size), the THE SNATCH3R (an autonomous robotic arm), and LAVA R3X (a humanoid that walks and talks). Valk also covers more advanced programming techniques like data wires and variables, and shows you how to create custom remote control programs. More than 100 building and programming challenges throughout encourage you to think creatively and to apply what you've learned to invent your own robots.