The LEGO Group will announce their latest innovation of LEGO MINDSTORMS this week at the international Consumer Electronics Show (CES). LEGO MINDSTORMS EV3, the successor of NXT, continues the popular LEGO MINDSTORMS product line, and it's better than ever.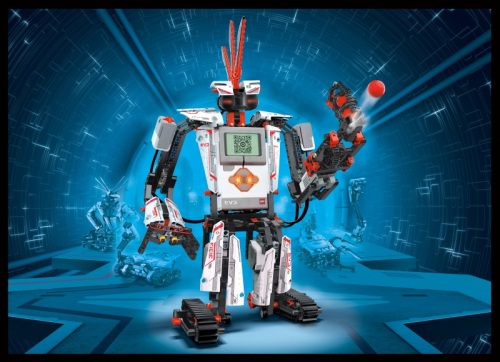 The new EV3 system makes it easy to start building robots in no time. Beginning users can even use a remote control (or even a smartphone) to make their creations come alive. At the same time it's a much more powerful tool for hackers and hobbyists. Powered by an ARM9 processor running Linux, equipped with a USB host port for expansions like WiFi, the possibilities are endless.
LEGO MINDSTORMS EV3 will be available in the second half of 2013
Specs
I'm sure the LEGO MINDSTORMS developers will soon release more details, but here's the specs we have so far: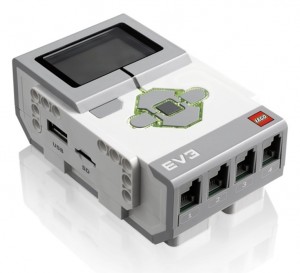 EV3 Intelligent Brick
Stronger and faster ARM9 robotic processor
Embedded 16MB FLASH memory
64 MB RAM plus SD expansion slot
LINUX operating system, released under open source
USB 2.0 interface allows for WiFi connectivity
4 input ports: Connect up to 4 sensors at the same time, including your NXT sensors
4 output ports: Now you can power up to 4 motors (Either Large, Medium or NXT)
Up to four intelligent bricks to be connected together (Yes, that's 16 sensor and 16 motor ports!)
Matrix display with loudspeaker
Button interface with status indication
Enhanced on-brick programming
Bluetooth ® v2.1
iOS and Android compatible
Hardware
3 Interactive Servo Motors: 2 large and 1 medium
1 Touch Sensor
New IR Seeker Sensor measures distance, movements and detects objects, and acts as a receiver for the remote control
New IR Beacon remotely controls robot from up to 2 meters (6 feet) away
Improved Color Sensor detects 6 colors as well as the brightness of light sources
Backwards-compatible with LEGO MINDSTORMS NXT: Connect your NXT Sensors and motors to the new EV3 brick.
Assortment of 594 LEGO TECHNIC® elements for easy, more stable building with improved functionality and movement capabilities
Programming Software
Downloadable software is PC and Mac compatible
Icon-based drag and drop environment for "building" programs with new interactive content that helps de-bug programming
Downloads
If you can't wait to get this new robotics system, here's two wallpapers you can put on your desktop in the meantime.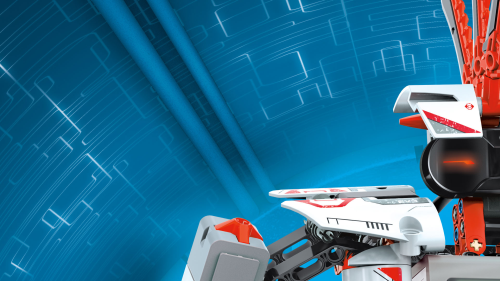 (Click here for 16:9 or here for 4:3)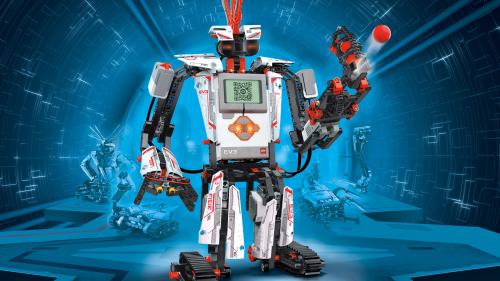 (Click for 16:9 or here for 4:3)
Links and more info
I'll post more as soon as I can, so check back! Meanwhile there's these links to read more about the EV3 system: