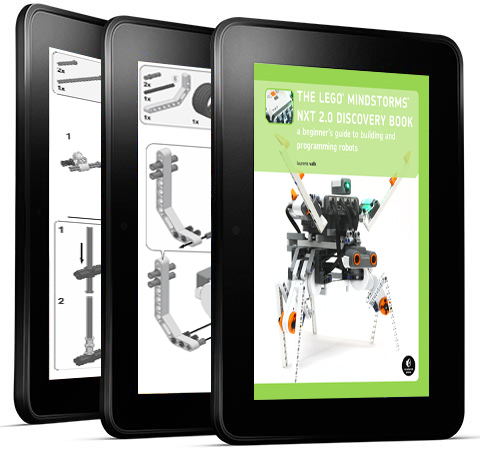 The LEGO MINDSTORMS NXT 2.0 Discovery Book is now available on Kindle. It's also available as a PDF or EPub.
You can get the Kindle edition directly from Amazon. Instead you can buy the "Ebook Bundle" from the publisher. The package includes a PDF file (Computer/iPad), a Mobi file (Kindle), and an Epub (Sony reader / iPad) file.
If you're looking for the low Amazon price (only $13.79!), but you don't have a Kindle, you can read it on your computer with the Kindle for PC program.
This is great news for those who were previously unable to get this book in their country. If you try any of the e-book formats, let me know how it goes.