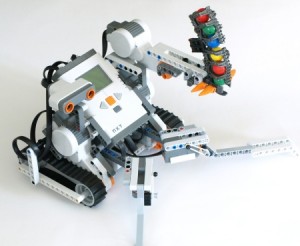 The InventorBot is a simple robot platform to practice MINDSTORMS NXT skills in the Inventor's Guide. Throughout the book, the basic robot is expanded to SentryBot and Table-Bot (shown above).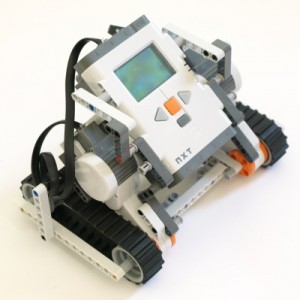 Building and Programming this Robot
Instructions for building and programming this robot are included in The Unofficial LEGO MINDSTORMS NXT 2.0 Inventor's Guide (English) and in LEGO-Roboter II (German). It can be built with just the pieces in the NXT 2.0 kit.