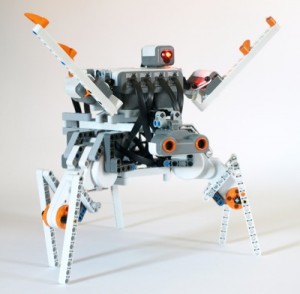 This creepy little monster walks in any direction on its six legs, and it is featured in Chapter 9 of the Discovery Book. Be sure to check out the OmniStrider as well.
This video by one of my readers shows the Strider in action.
Building and Programming this Robot
Instructions for building and programming this robot are included in The LEGO MINDSTORMS NXT 2.0 Discovery Book.