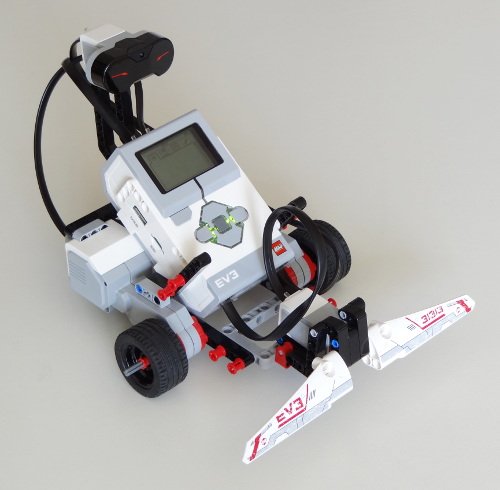 The EXPLOR3R is the first robot in The LEGO MINDSTORMS EV3 Discovery Book. It's a versatile wheeled vehicle that uses sensors to navigate around a room and follow lines.
Chapters 1-9 in the book use this vehicle to demonstrate the ins and outs of LEGO MINDSTORMS EV3 programming. The examples in the book show you how to make the EXPLOR3R avoid obstacles, track the IR beacon, and follow colored lines (and much more!)
Since it's easy to build and easy to extend the design, EXPLOR3R is also a useful prototyping platform for other projects. This video shows the EXPLOR3R running Python code, and this camera sensor even extends EXPLOR3R with vision. And now you can build it too.
Just follow the instruction steps below—and add something cool!
Building the Base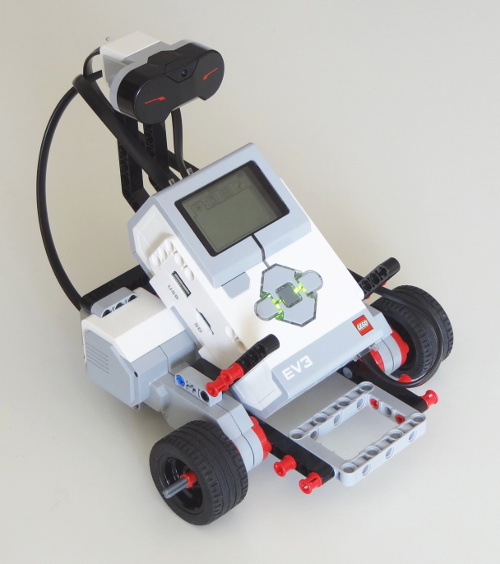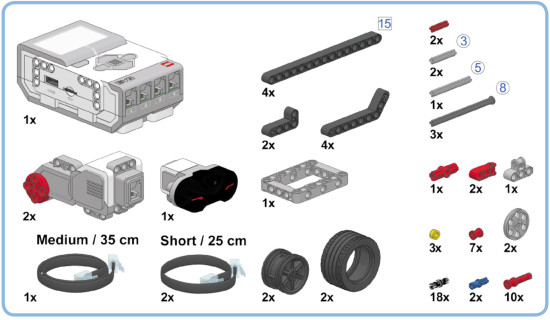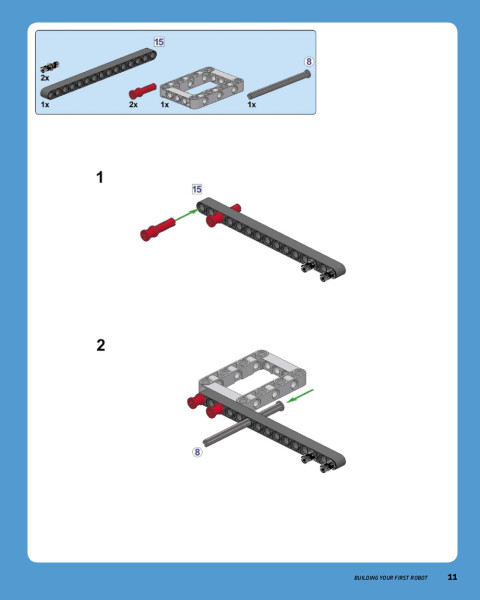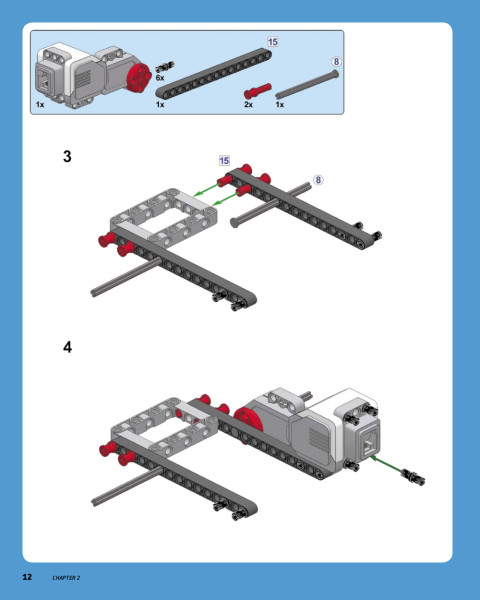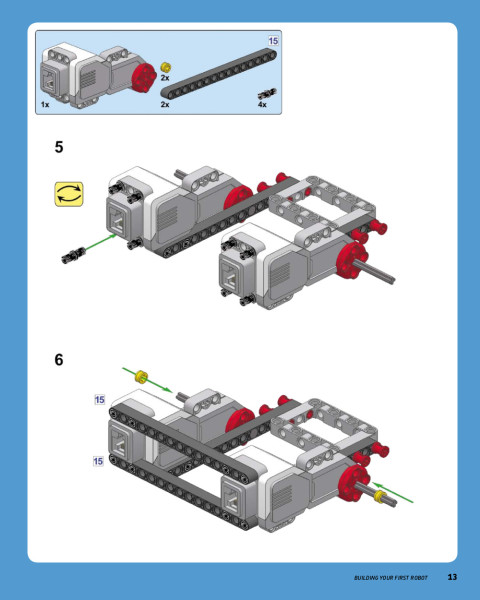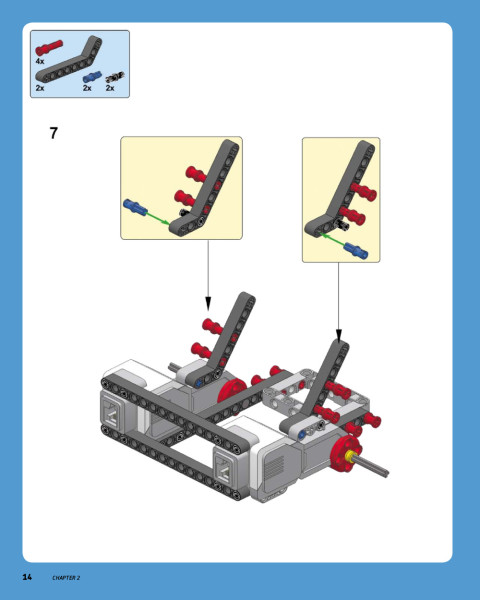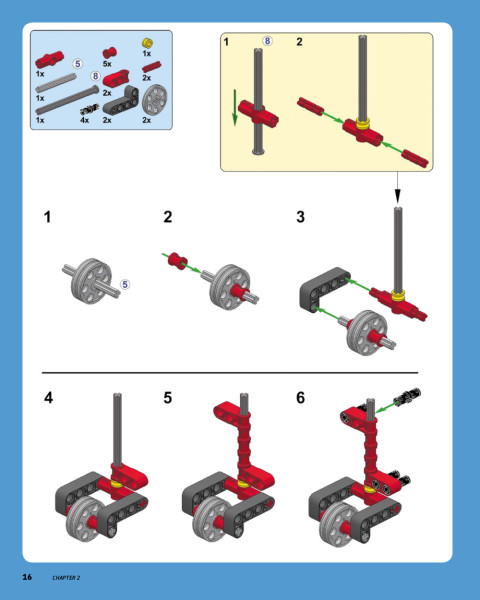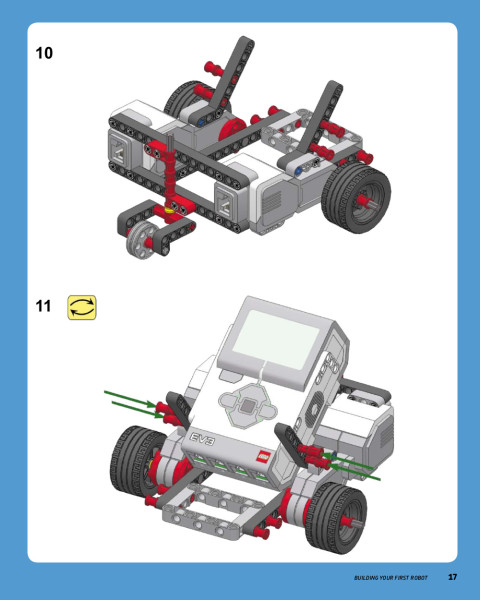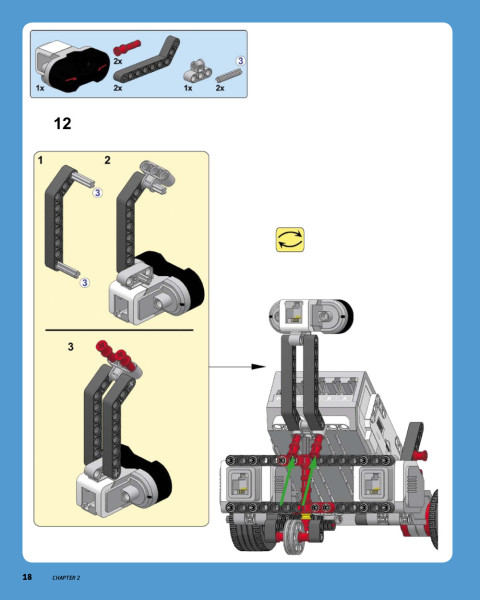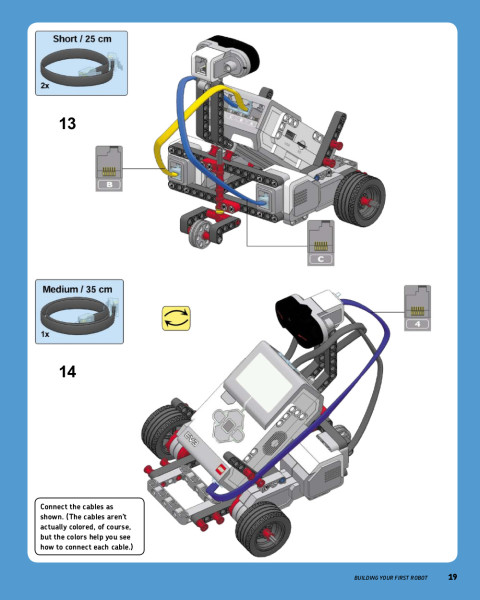 Building the Touch Sensor Attachment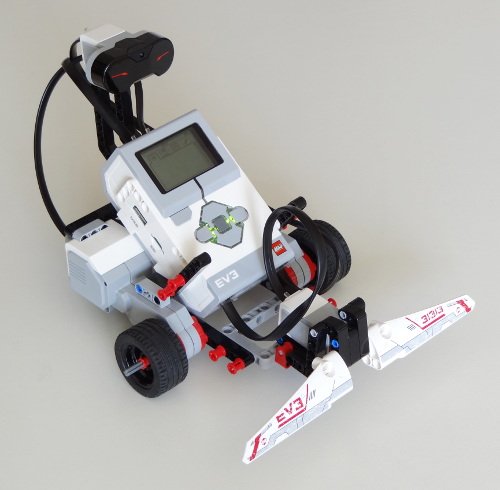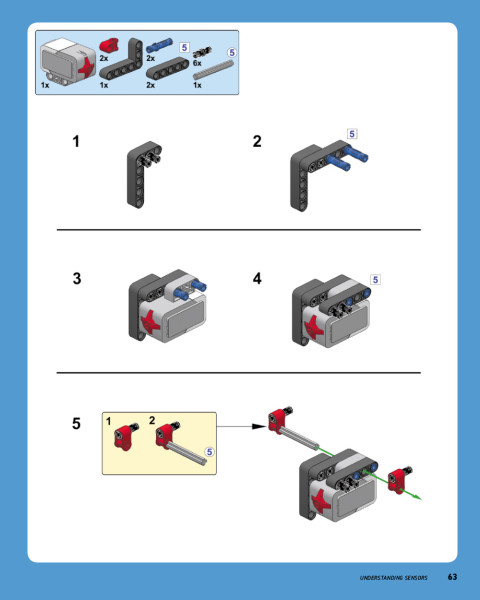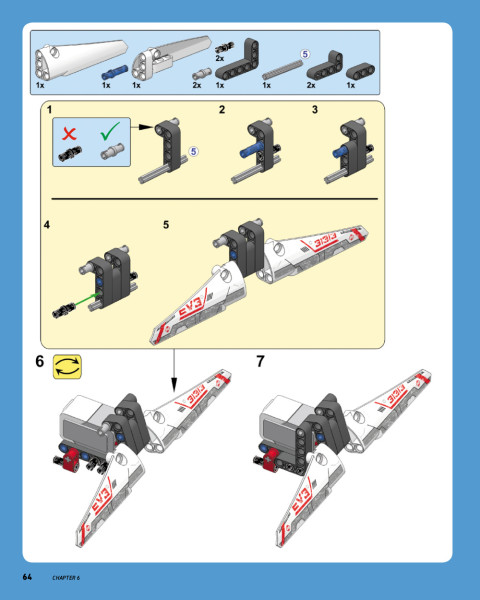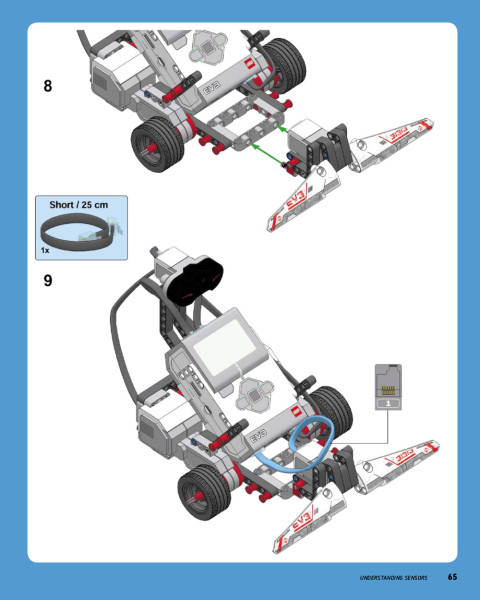 Building the Color Sensor Attachment