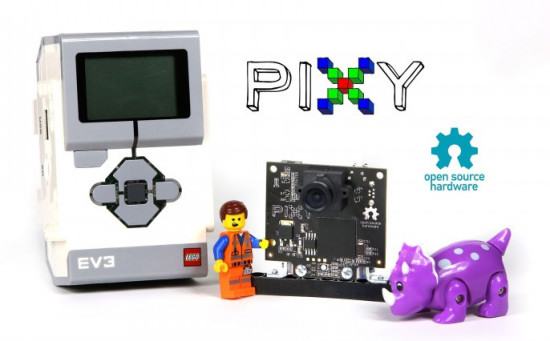 If you're into camera sensors for robots, you might have heard of Pixy. It's a popular vision system for devices like Arduino and Raspberry Pi. And now there a version for LEGO MINDSTORMS EV3, too. Check out the video to see it in action. Readers of the EV3 Discovery Book will recognize the robot featured in this video!
Best of all, this sensor can be used with the graphical programming software from LEGO. The camera is available now from robotshop for around $69.
You can find more information on the manufacturer product page, and the Pixy EV3 Wiki Page.