This post is a test to see if I can make a proper blog post from my mobile device. I'm including a picture as well, made with said device.
Since you're reading this, I'll give you a sneak peak of my current project. I'm working on an updated version of my Segway RobotC driver, which should add support for the Mindsensors IMU.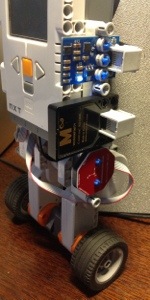 If this works well, it might help increase the number of posts a little. Okay – published!
[Update (From PC)] The code for the Mindsensors IMU is [online].