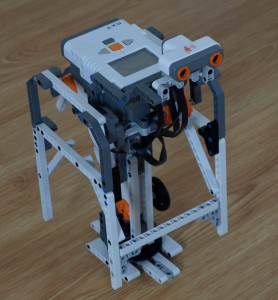 This little jumping robot jumps around on one foot with the help of a walking frame. Youtube viewers collectively suggested it reminded them of an old lady (I can't blame them). To get a good idea of how it works, just have a look at the video, which is quite self-explanatory. If you have the NXT 1.0 kit, you'll have all the pieces required to build this robot. Check out the building and programming steps below.
Requirements:
Building:
Follow the building instruction steps by clicking the picture below.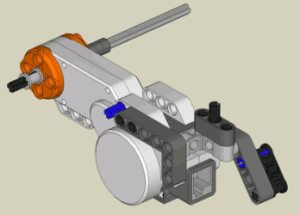 Programming:
Click to download the NXT-G Program for the Hopper. Download and run!
More pictures: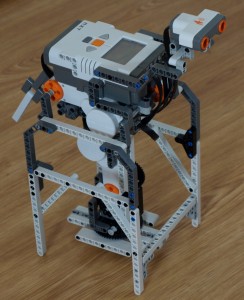 Video: